❋ Produced, directed & edited by - Anouska Samms & Sofia Pancucci-McQueen
❋ Sound Recordists - William Alexander, Phillip Barnes, Tom Beale, Kathryn MacCorgarry Gray, Andy Richmond
❋ Colourist - Jessica Vile

More information and a complete list of screenings and awards can be found at

thebathsfilm.co.uk
SELECTED SCREENINGS
❋ WINNER - Best Documentary Short at The Artists Forum - Festival of the Moving Image, New York, 2017
❋ New Orleans Film Festival, 2017
❋ Mana Contemporary Chicago, 2017
❋ Aesthetica Short Film Festival, 2017
❋ Arctic Moving Image & Film Festival, 2017

Tucked away in the corner of an industrial estate in East London is a steam baths where people meet to wash, eat and chat. Visited daily by men from the East-End's Black British, Eastern European, Jewish and white British communities, it's where different bathing rituals provide points of exchange, as distinct practices inform one another. The baths is a space where collective memories are forged.

Made by two women filmmakers, The Baths (12mins, 2016) explores masculinity in a unique setting. Inspired by Laura Marks' ideas of haptic visuality, the film's haptic imagery creates a visceral experience for viewers, making them feel as though they are sat in the baths and experiencing the space's intense conditions. Whether disorientated through the use of Go-Pro in claustrophobic steam rooms, or the effects of the environment revealed on naked skin, viewers are sensorily engaged by the filmic image, conveying different knowledges through and by the site of the body.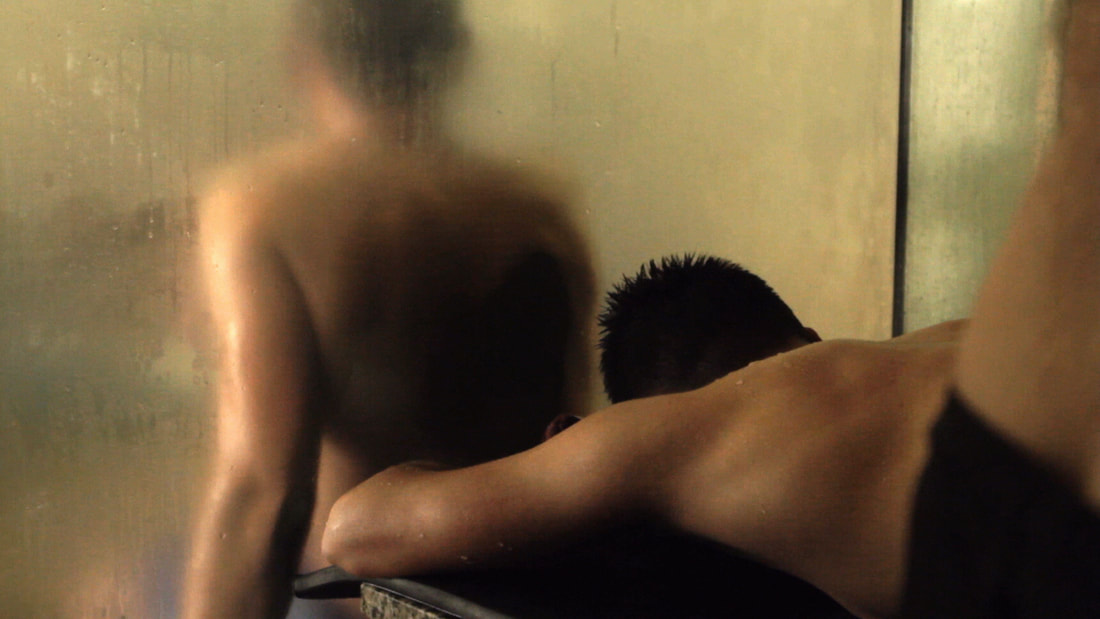 Exhibited at Fat Relic Gallery, 2016. Photography by Kui Pun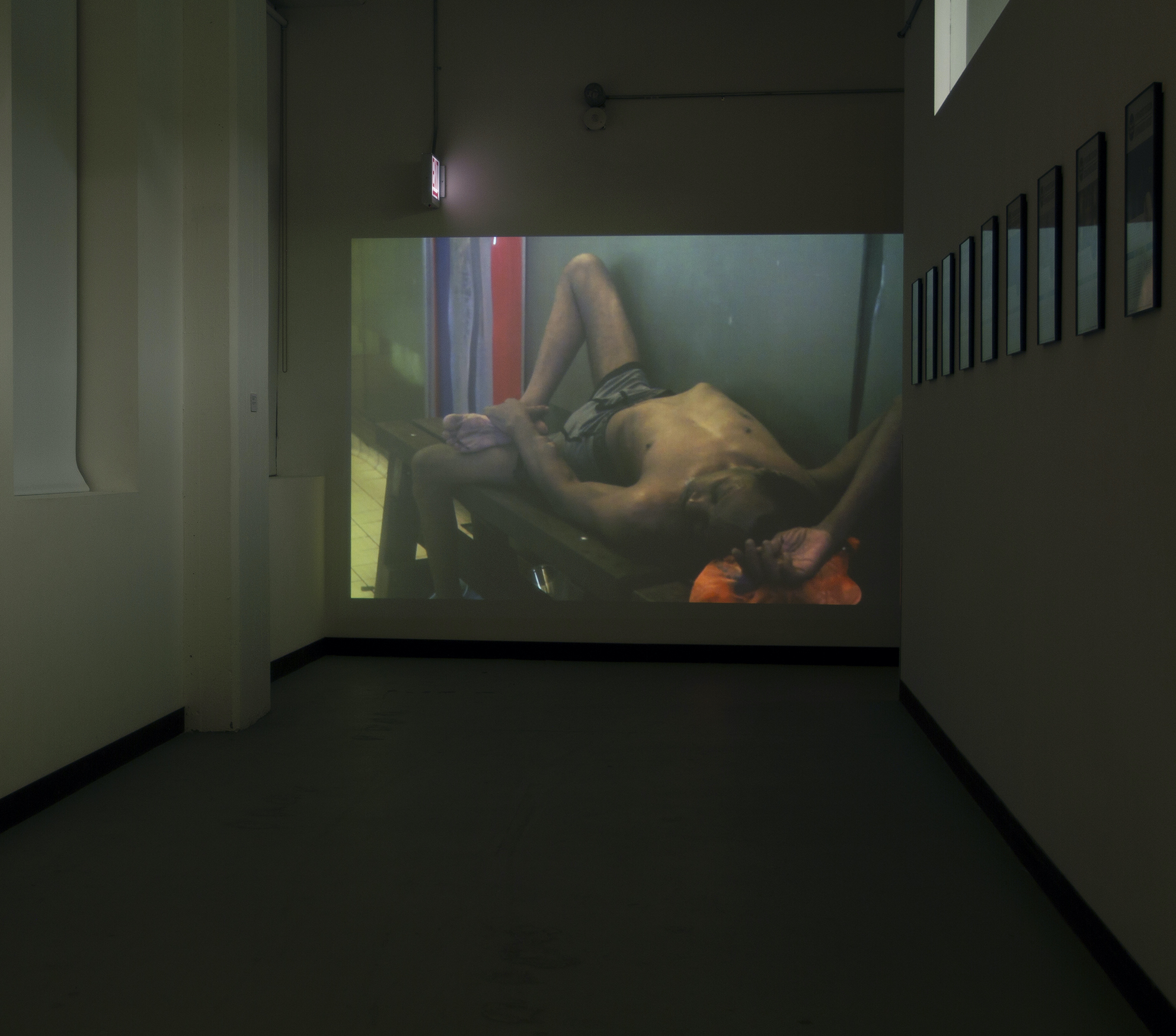 Exhibited at Mana Contemporary Chicago, 2017. Photography by Michael Sullivan.