V&A
RESEARCH INSTITUTE (2017 - 2021)
The Open-Source Speculum Research Project
During this four year research fellowship at the Victoria and Albert Museum, I devised and facilitated a research project as part of

Content/Data/Object,

supported by

Andrew W. Mellon Foundation. This strand of the project was called

The Open-Source Speculum Research Project.




Before developing The Open-Source Research Project, the first two years of Content/Data/Object explored

different types of

digital design within the V&A collection. The aim was to

build a

conceptual framework to better understand and explore the material natures of digital objects in a museum context.

Museum acquisition processes were not originally built with digital objects in mind. They were developed to handle physical objects that are perceptible by touch. Through the incorporation of media theory, the research provided additional insight into which material
the museum

could possibly collect, within and around, a digital object.

I delivered my research partner, Dr. Juhee Park, at the 2019 MuseWeb (formerly Museums and the Web) conference in Boston, USA, on the materiality of immaterial objects at the V&A.



Animation by

Grace Quah

,

© 2021 Victoria and Albert Museum, London




The last two years of the fellowship saw the development and launch of

I worked with curators to develop a collecting strategy around the object, and worked with

different V&A audiences on how to bring such as complex object into the museum.

As a result of my research, I was able to

acquire the object as part of the V&A's permanent collection,

alongside project leads and curators Corinna Gardner and Natalie Kane. The speculum, associated with the feminist
A still from the research film, Klau Chinche, founder of

GynePunk

© 2021 Victoria and Albert Museum, London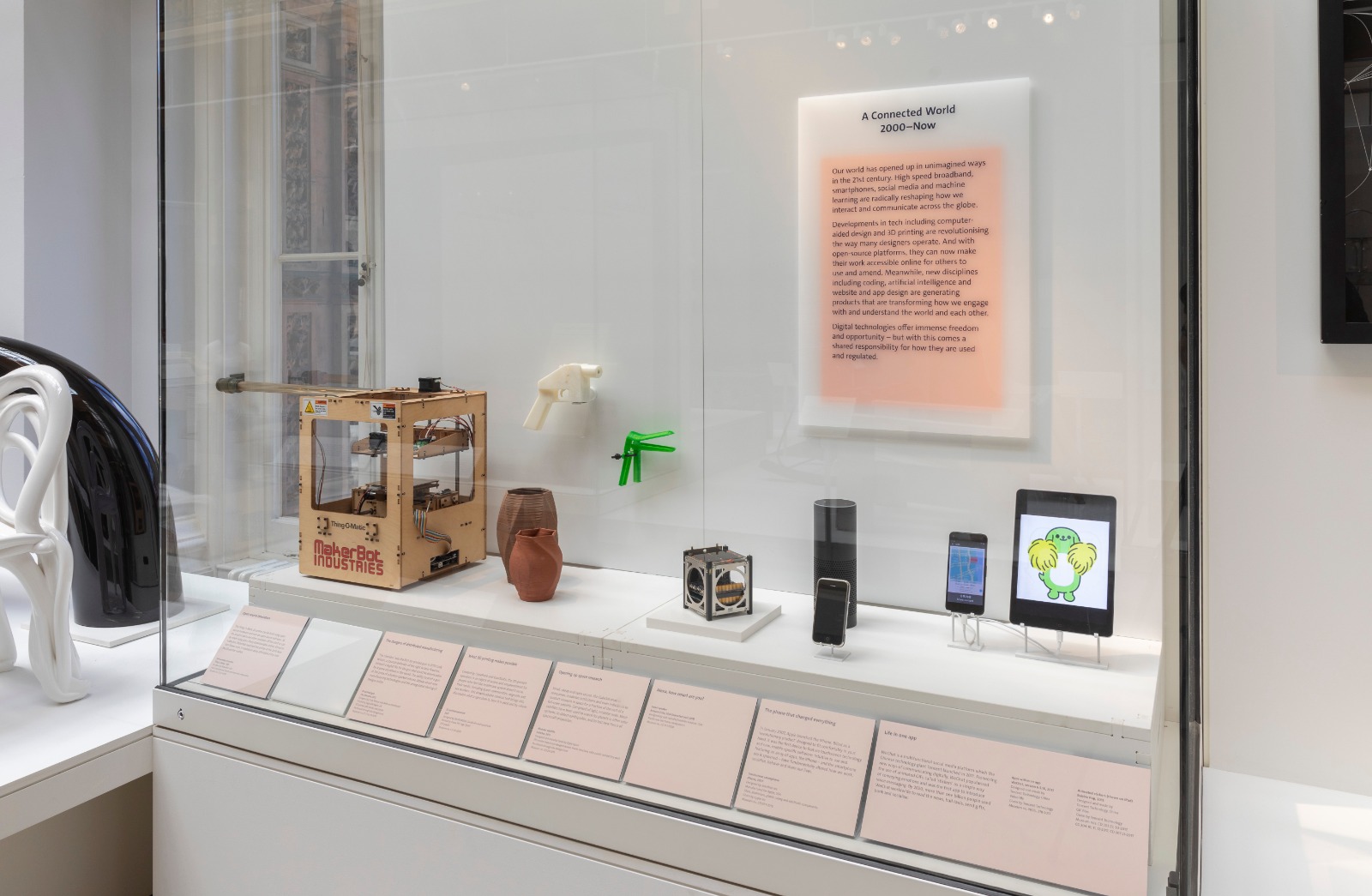 Photograph by Peter Kelleher © 2021 Victoria and Albert Museum, London
Due to the interdisciplinary nature of the research, I was able to work with

activists and historians, a biomedical engineer, digital designers, a digital anthropologist, those working in the NHS and those who have worked within holistic sexual health services

to examine

how digital design can be used collectively for different political means.



The 3D

-printed speculum

is symbolic of a wider political desire; one where reproductive healthcare can be accessed by all. By working collaboratively, the project explores how both societal injustices and empowerment can act as key parts of design histories.

A still from the research film

© 2021 Victoria and Albert Museum, London
Working online throughout the pandemic, I facilitated the group's project outputs. This included a 20 minute research film. In addition to this I edited

a series of written work and participatory exercises produced by the project collaboarators.

These project outputs explore the colonial, patriarchal histories and present-day structural inequalities within healthcare, helping to unpack why there is the desire to create open-source tools, despite the very real risks.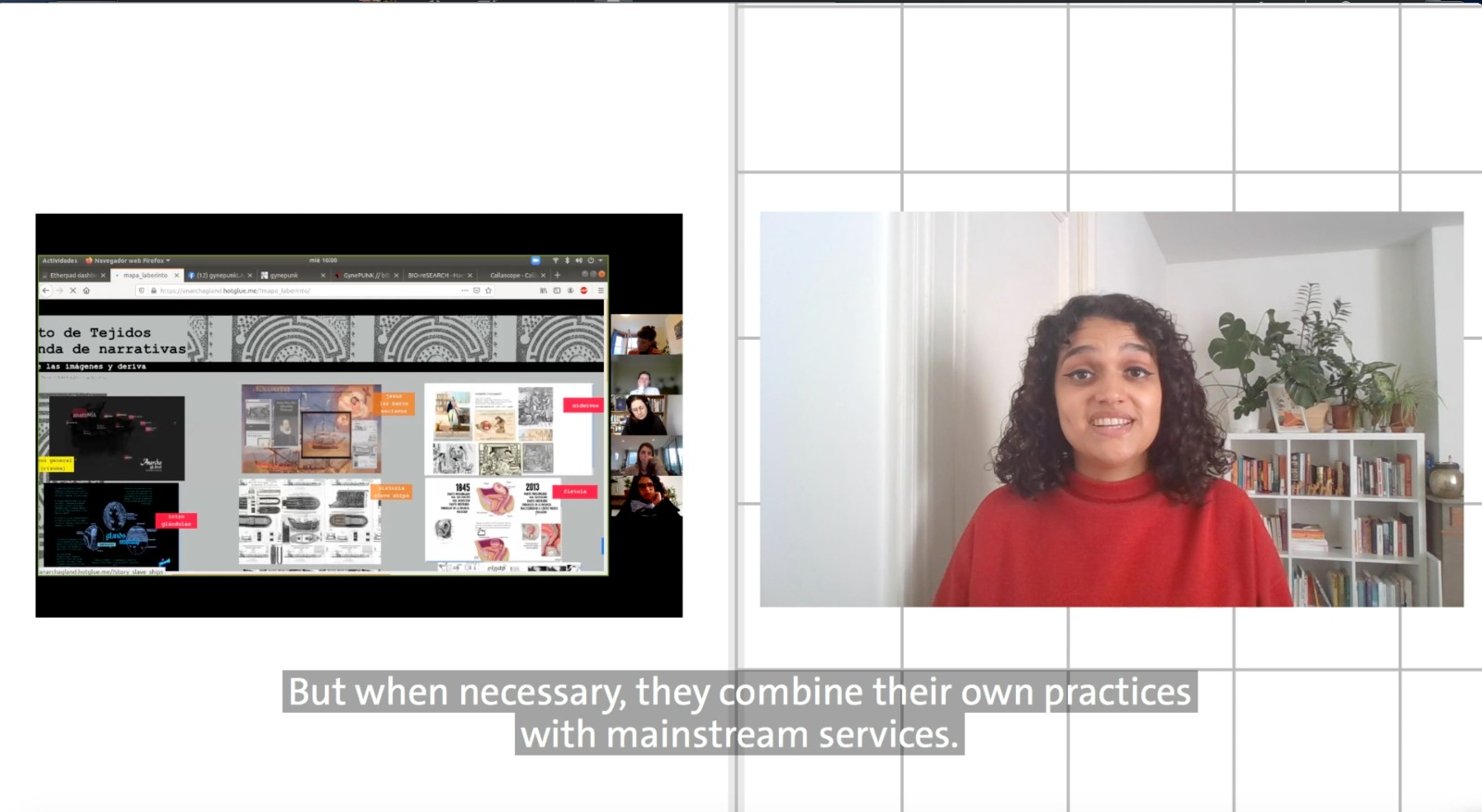 A still from the research film, Isma Benboulerbah,

© 2021 Victoria and Albert Museum, London.
A still from the research film, Dr. Kit Kat Braybrooke,

© 2021 Victoria and Albert Museum, London
The Hostile Housing website was designed by Chloe Hough © 2021 The London Renters Union
HOSTILE HOUSING - A RENTERS RESEARCH PROJECT (2019)
The London Renters Union
I was fortunate enough to be co-facilitator on this project. In summer 2019, a group of renters were employed by the London Renters Union to research their own housing situations, as well as those of their wider community. Together, they led the research process and decided what the final outcome of the project would be.

Hostile Housing - a film collectively produced by the co-researchers - asks what the problems are, who is responsible and what we need to do to make change.
To view the project in full visit

www.hostilehousing.org/